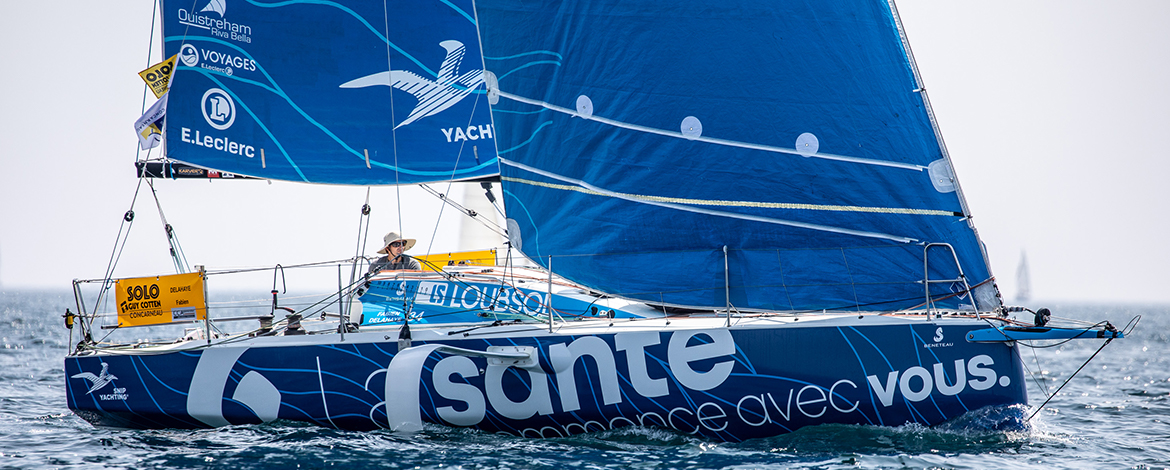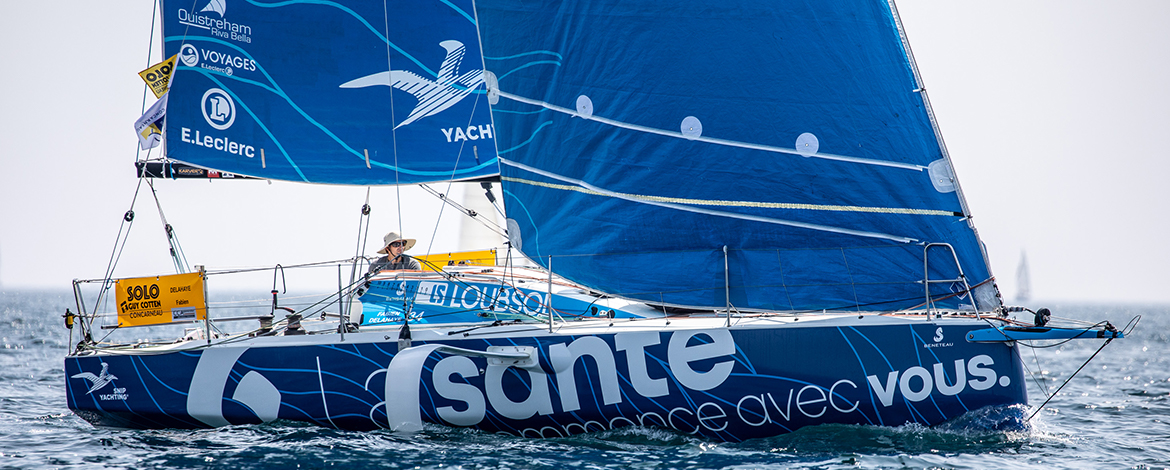 Fabien Delahaye abandons the Solo Guy Cotten after a bad fall
Having set sail on the Solo Guy Cotten on Thursday 22nd July, Fabien informed the organisers that he was abandoning the race on 23rd July.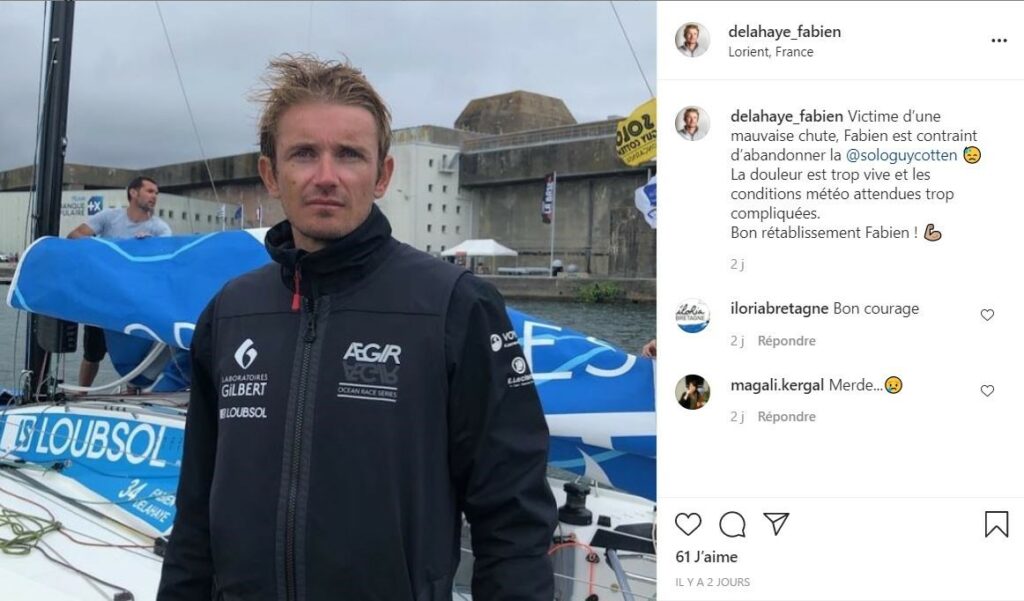 "In the early hours of the morning, my electronics blew during a storm whilst I was manoeuvring a halyard. The halyard hit me right in the face and split my eyebrow, then as I tried to save myself I fell onto the winch and landed on my coccyx. I was in a lot of pain afterwards, and it was particularly tough to deal with this kind of injury as the weather was not good for sailing at almost 30 knots on a very choppy sea. Abandoning is not something that comes easily to me, it's only the second time that this has happened but I knew I couldn't carry on.
Despite everything, I have good memories of the first 24 hours of the race that were really interesting and fulfilling. Now I just need a bit of TLC for a while."
When we spoke to him yesterday, Fabien was feeling much better and said he was all set to tackle the remainder of the season. 
Get well soon, Fabien!
Gilbert
Published on31 January 2022