Our jobs
Commitment, team spirit, respect and surpassing oneself are at the heart of our philosophy.
Since 1904, the Gilbert group has been developing health and well-being solutions for the whole family, respectful of human physiology. By joining our teams, you support the development of a dynamic group in full expansion, rich in many professions, varied profiles and strong expertise.
We recruit talents from 6 major job families :
Manufacturing and Logistics
Research and development
Regulatory
Commercial, Sales and distribution
Marketing & Communication
Support functions
Students, young graduates and experienced profiles, give meaning to your professional commitment. At Gilbert, discover new career opportunities !
---
Production and logistics
From the supply of raw materials through quality control, logistics or manufacturing, the professions of pharmaceutical and cosmetic production cover a wide variety of professions.
The industrial process of producing pharmaceutical and cosmetic products requires following specific, extremely precise and regulated procedures. The quality, health and safety constraints are very strong and require the training of highly qualified profiles who master the manufacturing and control processes, while being able to keep an overview of the life cycle of the supply chain. production of the product.
With five production sites and one shipping site, the Gilbert group regularly recruits profiles of industrial buyers, supply chain managers, packaging managers, line operators and even maintenance managers.
---
Research and development
The pharmaceutical and cosmetics industries in which the Group operates invite constant innovation, whether in our formulations, in our packaging or in our working methods. Every day, our formulations must be adapted to new market trends, new consumption habits or even new regulations. Thus, our R&D professions require solid scientific expertise and a great appetite for multidisciplinary and cross-cutting collaborative work. As part of our development, we notably recruit laboratory workers, R&D managers, scientific communication managers and even test technicians.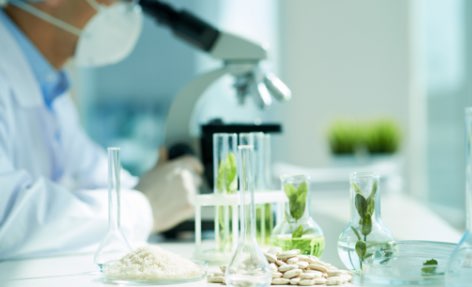 ---
Regulations
The production and marketing of health and well-being products requires compliance with strict regulations that have a very concrete impact on the daily lives of all teams: production, quality, marketing, communication, sales, etc. .
From the registration of a health product to obtaining its marketing authorization (AMM), via the control of marketing/communication operations, the teams of regulatory affairs are in permanent contact with a large number of professions and are considered to be safeguards against the legislation which changes regularly.
Combining scientific and legal expertise, they support teams at all stages of product development by identifying risks and supervising projects. They are also in direct and permanent contact with the supervisory authorities.
With a portfolio of more than 50 brands integrating numerous statuses (drugs, medical devices, food supplements, cosmetics, childcare articles, etc.), the Gilbert group is looking for profiles of regulatory affairs manager or pharmacovigilance manager .
---
Commercial, sales and distribution
The Gilbert group distributes its brands and products all over the world. In France, no less than 20,000 Group partner pharmacies are visited each year by our 250 sales representatives and medical visitors from the Santé Familiale and Cosmetics & Hygiene sales networks. Internationally, we forge partnerships every month for the development of our brands and the distribution of our products in nearly 86 countries. Cross-functionally, the rise of e-Commerce has also revealed new needs, both for the online sale of our brands and for the support of our traditional customers who are carrying out their digital transformation.
Thus, to follow the growth of our brands, we regularly recruit pharmaceutical representatives, (e)sales representatives, business developers, or even key account managers.
---
Marketing & Communication
With nearly 50 brands in the portfolio in a wide variety of universes (baby health and nutrition, ENT, family pharmacy, natural health, hygiene, dermo-cosmetics, etc.), our marketing and communication teams are in charge of development and promotion. of the Group's brands.
The marketing teams design and deploy the brand strategy, and are supported by the Communication teams who are in charge of the activation, advertising and deployment of the brands on digital or even the graphic production of the product decorations, for the points of sale, editions and social networks.
We recruit a wide variety of profiles: product manager, marketing assistant, communication manager, community manager, graphic design manager, web developers.
---
Support functions
The Gilbert group relies on a wide range of professions to serve its customers and enable the smooth running of its day-to-day activities. The management and financialcontrol teamscontrol the Group's budgets and expenses. The legal departments make their multiple skills available to many businesses for the management of the brand portfolio, the distribution of our brands, merger/acquisition projects or even the opening of new subsidiaries around the world. Our human resources teams ensure on a daily basis that the Group's talents meet its immediate and future needs for the development of its activities and training or recruitment needs. Finally, the information systems teams ensure the development, security and maintenance of the information system in operational conditions while supporting the teams on a daily basis in their missions.
---