Sponsorship

Like skipper Fabien Delahaye, the Gilbert group has always had a passion for the ocean and its riches, a real source of inspiration in the development of its formulas. This 3-year partnership, which ran from 2019 to 2021, was naturally built around the sharing of human and sporting values, but also around Normandy and Brittany, of which the Gilbert group is one of the players major economies, and a skipper from Normandy who shares his passion between Ouistreham and Lorient.
About Fabien Delahaye
Fabien Delahaye started sailing around the Normandy coast at the age of nine. Fourteen years after setting sail for the first time in Ouistreham, he entered the Figaro Bénéteau and now ranks amongst the favourites. Fabien won the Volvo Ocean Race with Dongfeng in 2018, the Transat Jacques Vabre in Class40 with Sébastien Rogues in 2013, the Championnat de France de Course au Large en Solitaire in 2011, and the Transat AG2R with Armel Le Cléac'h in 2010. Among others, he was also 2nd in the Transat Jacques Vabre in Class40 with Sam Goodchild in 2019, 2nd in the Transat AG2R with Yoann Richomme in 2014, Champion de France de Course au Large en Équipage in 2012, and 2nd in the Solitaire du Figaro in 2011.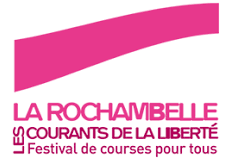 For over 10 years, the Gilbert Group has supported the Rochambelle race via its Laino brand of natural cosmetics. As France's second biggest women's race, it raises money for breast cancer charities.