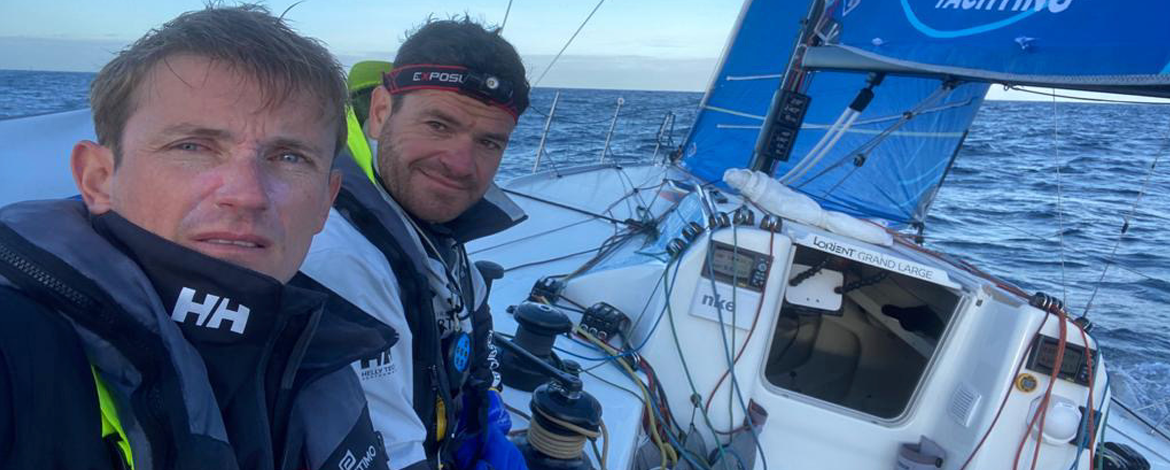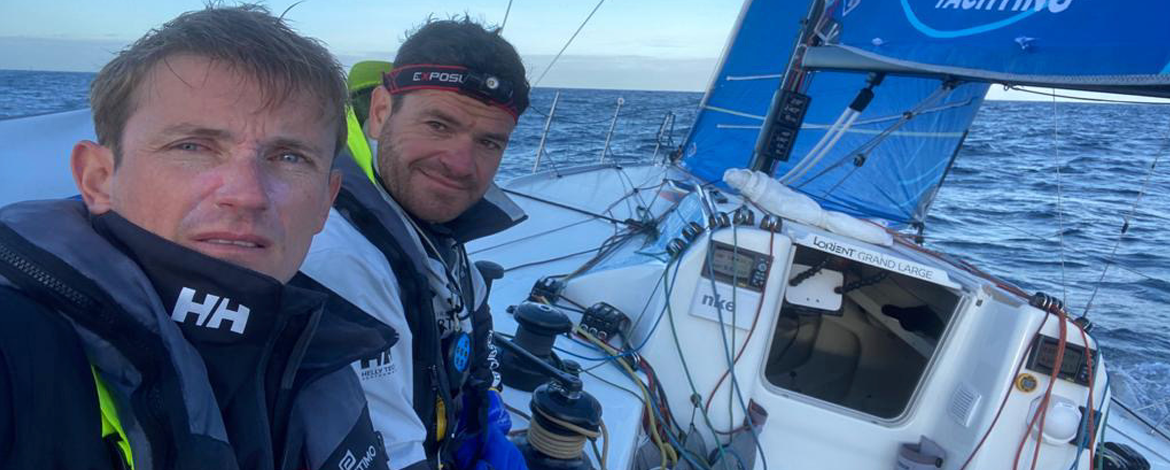 Fabien Delahaye and Anthony Marchand finish 14th in St Barthélémy
After 18 days, 12 hours, 10 minutes and 12 seconds at sea, Fabien Delahaye and Anthony Marchand have finally reached dry land.
They crossed the Transat en double Concarneau – Saint Barthélémy finish line on Monday 31st May at 07:10:12 (French time), 7 hours after the winners, putting them in 14th position. A disappointment for the pair who had hoped for a better result when they set sail from Concarneau on 12th May, but had resigned themselves to the eventual outcome when the route opened up for the northern group. There were also a series of glitches on board the Gilbert Group Figaro, meaning that they lost ground that was difficult to regain completely.
Despite the result, Fabien and Anthony are satisfied with what they achieved on the water; the competition was intense and the pair worked really well together, fighting relentlessly throughout the entire 18 days. Fabien tells us more.
Gilbert
Published on31 January 2022