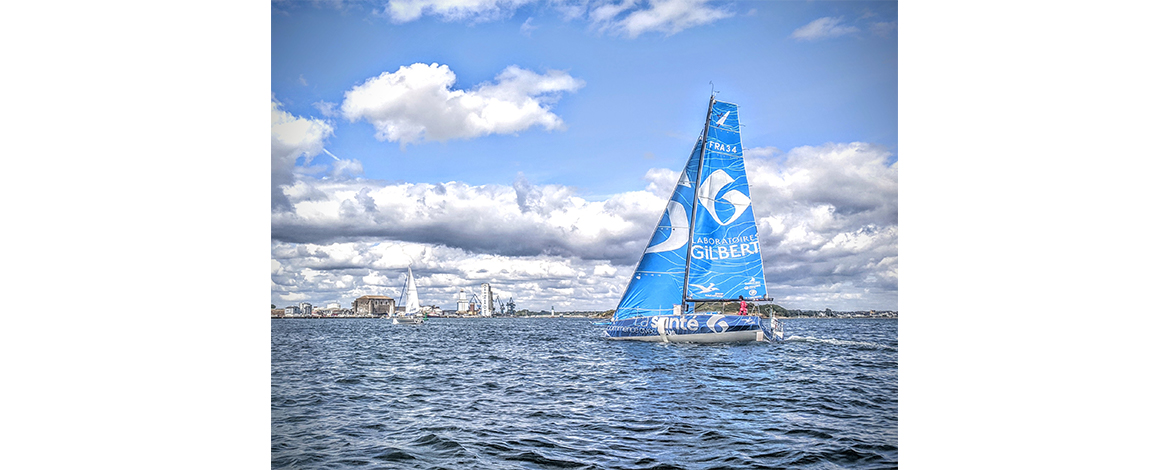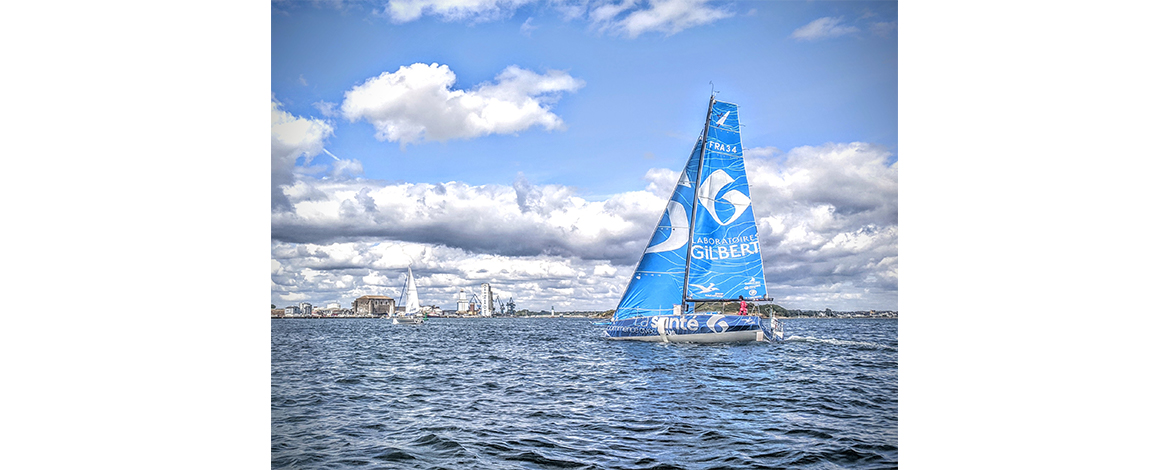 Laboratoires Gilbert support skipper Fabien Delahaye on the Figaro Bénéteau circuit
An obvious choice for the group which has always shared this passion for the ocean and all its treasures; a source of inspiration in creating its formulas.
Promoting and respecting this vast source of richness for humanity has always been crucial for Laboratoires Gilbert. The company decided to support Fabien who had previously competed for Loubsol, one of the group's brands specialising in sports sunglasses and ski goggles.
We share the same human and sporting values demonstrated by Fabien Delahaye through this thrilling sport. Commitment, teamwork and exceeding expectations lie at the heart of our company culture.
Hailing from Calvados, 36-year-old Fabien now takes the helm of his boat supported by Laboratoires Gilbert, at the start of the Solo Guy Cotten off Concarneau. 32 Figaros are taking part.
But this season's main goal will be the 51st edition of the famous SOLITAIRE URGO – LE FIGARO that will begin on 27th August 2020.
See the new Laboratoires Gilbert boat: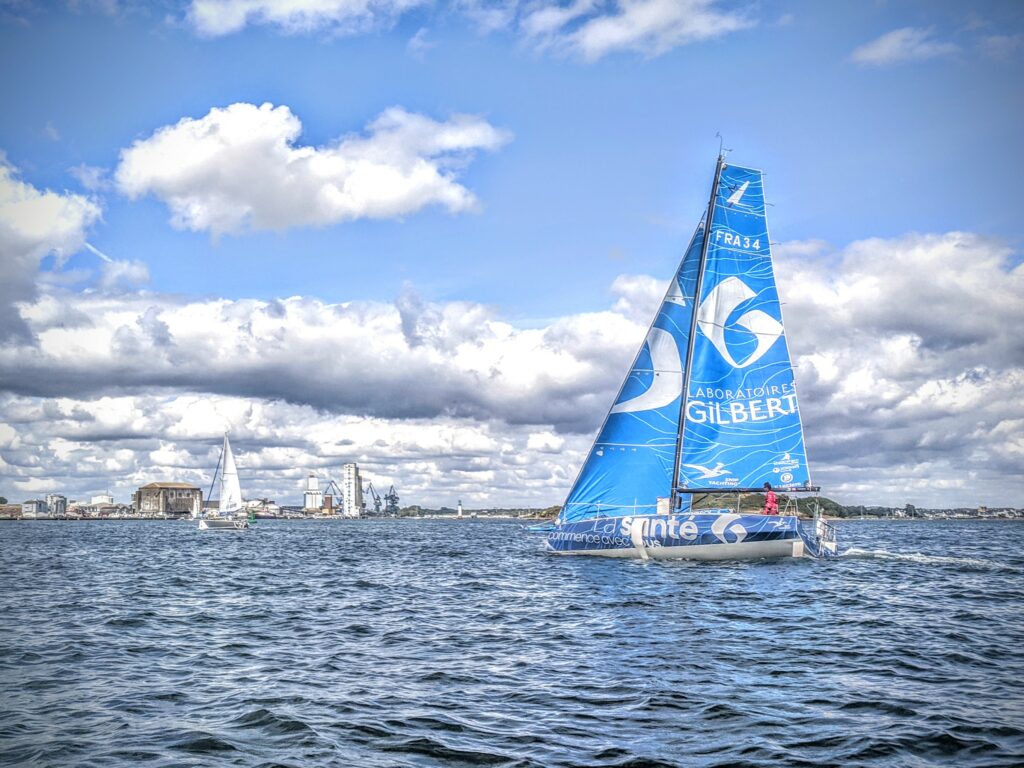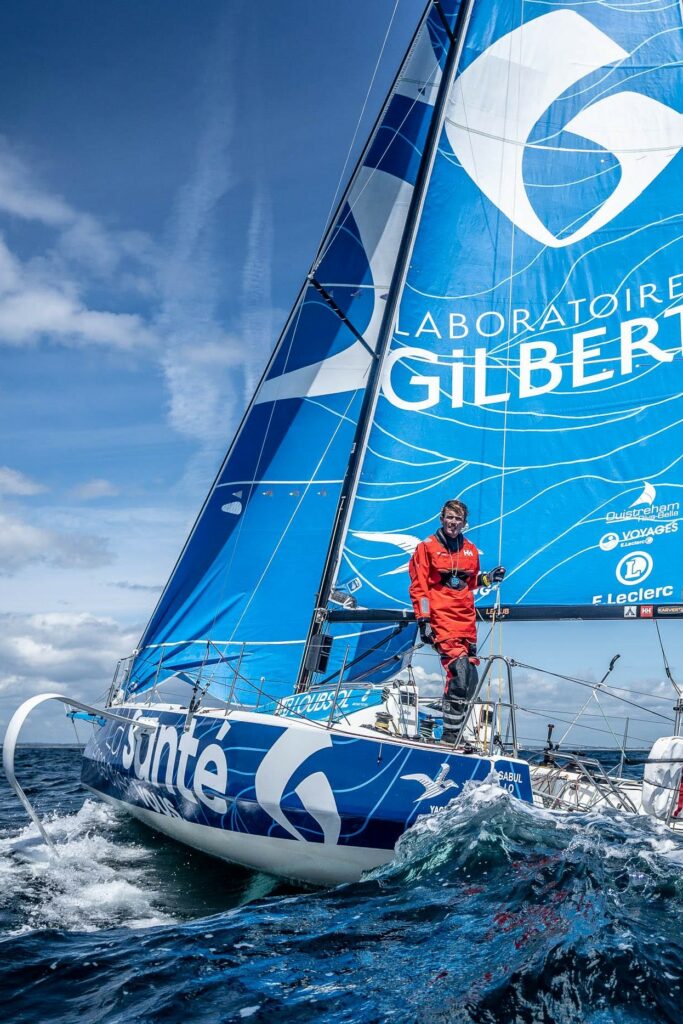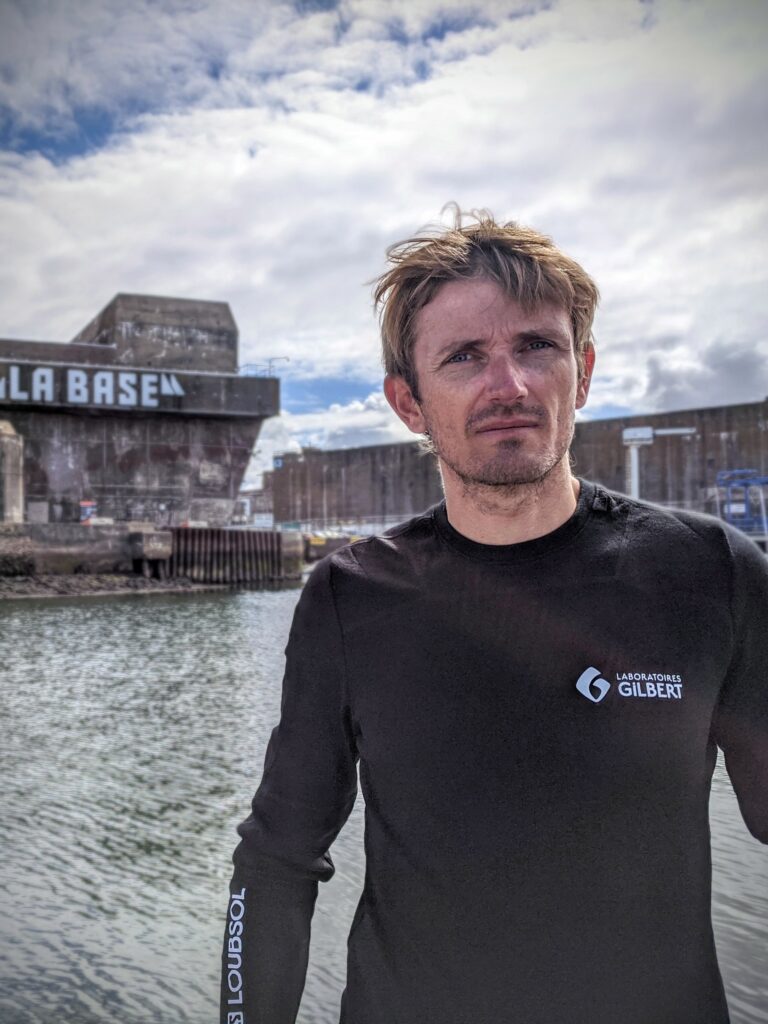 Gilbert
Published on31 January 2022