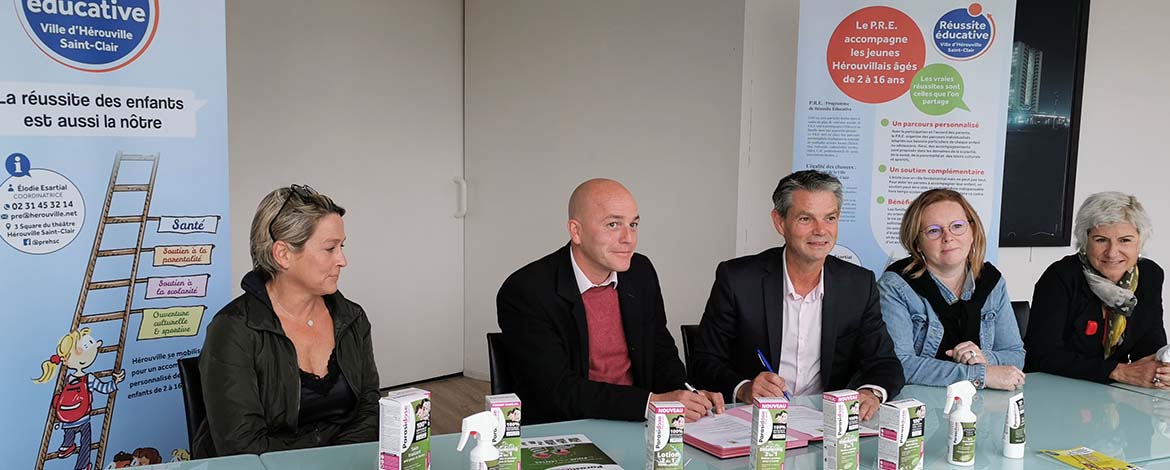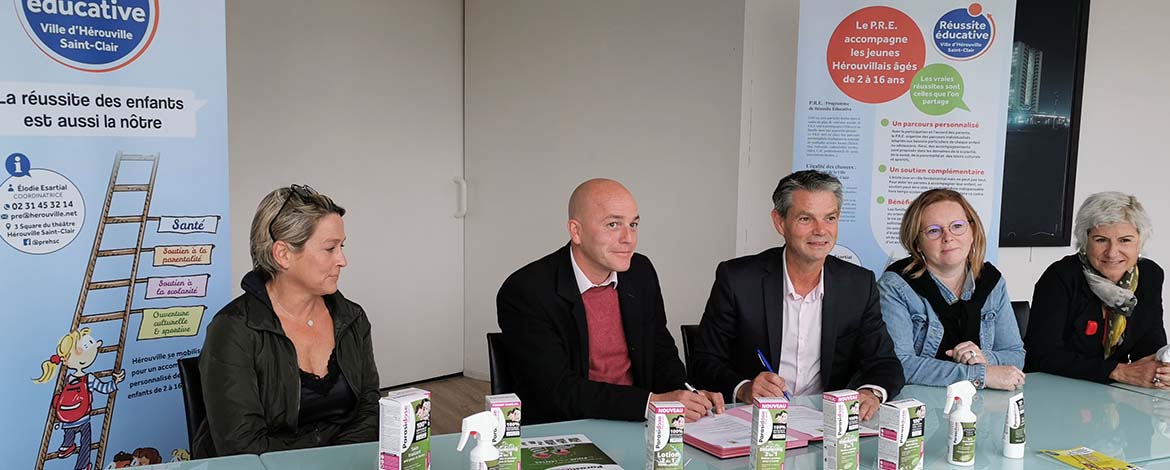 Signing the 2021-2022 agreement between the Gilbert Group and the Educational Success Scheme
The Gilbert Group is committed to supporting the educational success scheme set up by the town's community support centre, providing 50 head lice kits.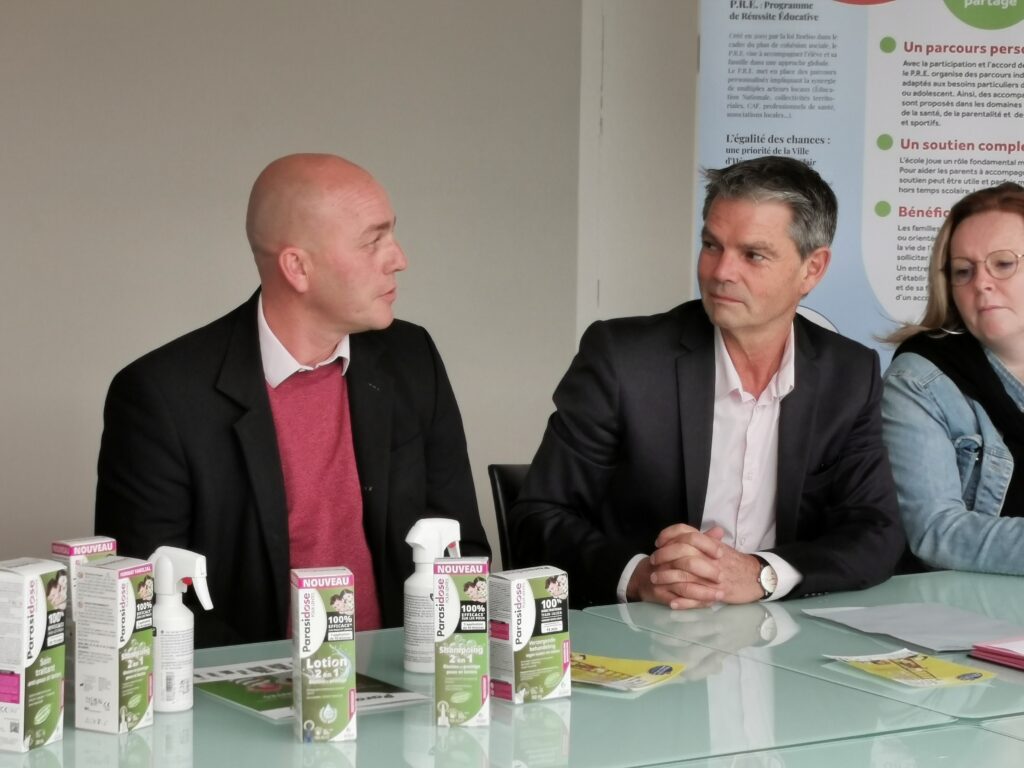 The Educational Success Scheme is supported by the Hérouville Saint-Clair town council as well as the state, county council, child benefit office and community support centre. It offers various types of support to young people living in Hérouville to help with their personal development. This help is aimed at all young people between the ages of 2 and 16 who live in Hérouville Saint-Clair. 
The scheme offers various initiatives, but working in conjunction with parents to facilitate access to healthcare is its main aim. Once children go back to school after the holidays, being in close proximity in one place encourages the proliferation of parasites such as head lice. Preventative treatments are often recommended. There are also products to eradicate them once outbreaks occur.
This is why the scheme called upon the Gilbert Group to supply a head lice prevention kit from its Parasidose brand, which includes a 2-in-1 shampoo (200ml), a 2-in-1 lotion (100ml) and a home environment spray (250ml).
The scheme worked with the community support centre and Gilbert Group to sign a year-long agreement to supply Parasidose kits, worth a maximum of 800 euros. The scheme will support families in applying these head lice prevention treatments to their children.
Gilbert
Published on31 January 2022