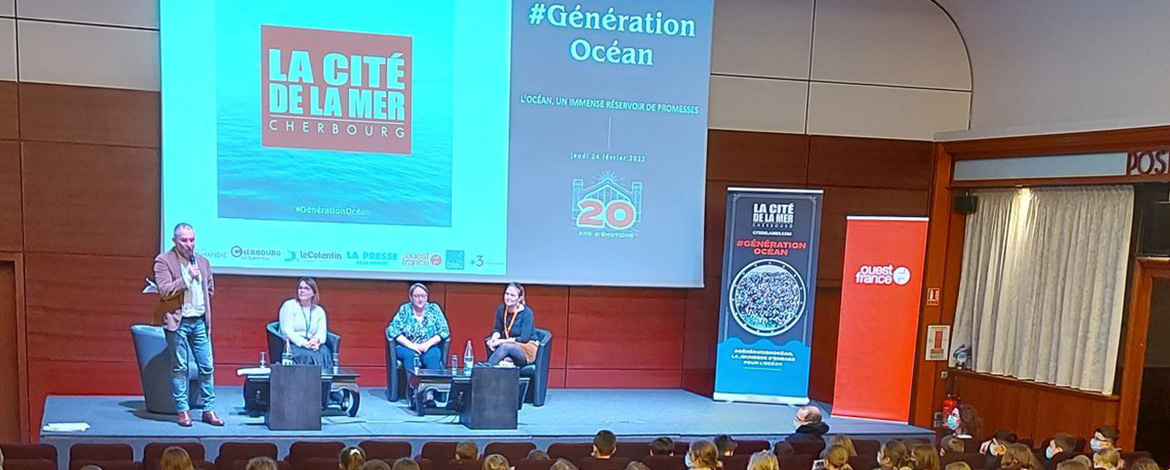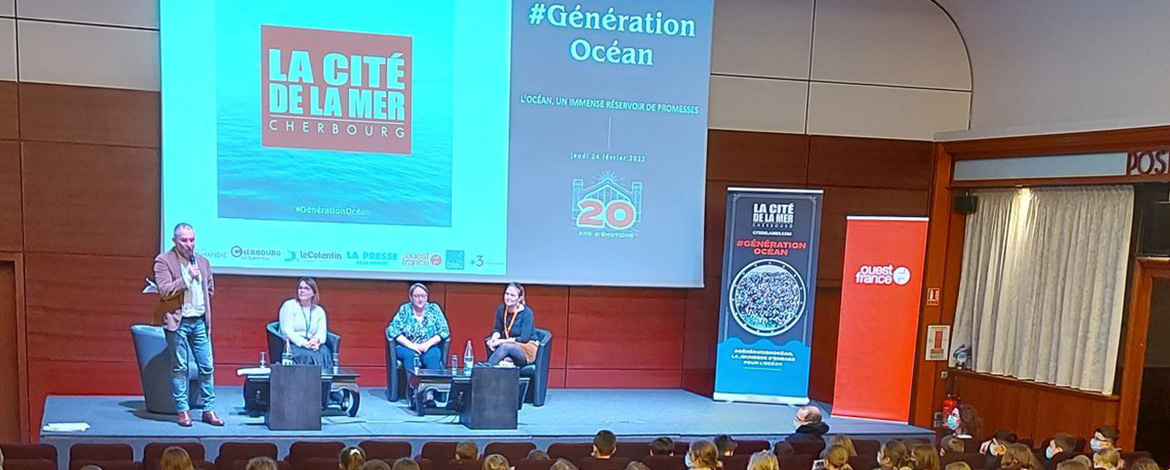 Ocean Generation 2022: Gilbert educates young people on the health benefits of the sea
The second edition of #GénérationOcéan was held at the Cité de la Mer in Cherbourg on February 23, 24 and 25.
More than 3,500 students, having worked on the theme "the threatened ocean, a huge reservoir of promise" with their teaching teams, were able to confront their questions with the experts who came to answer their questions but also to raise their awareness of the protection of this resource. .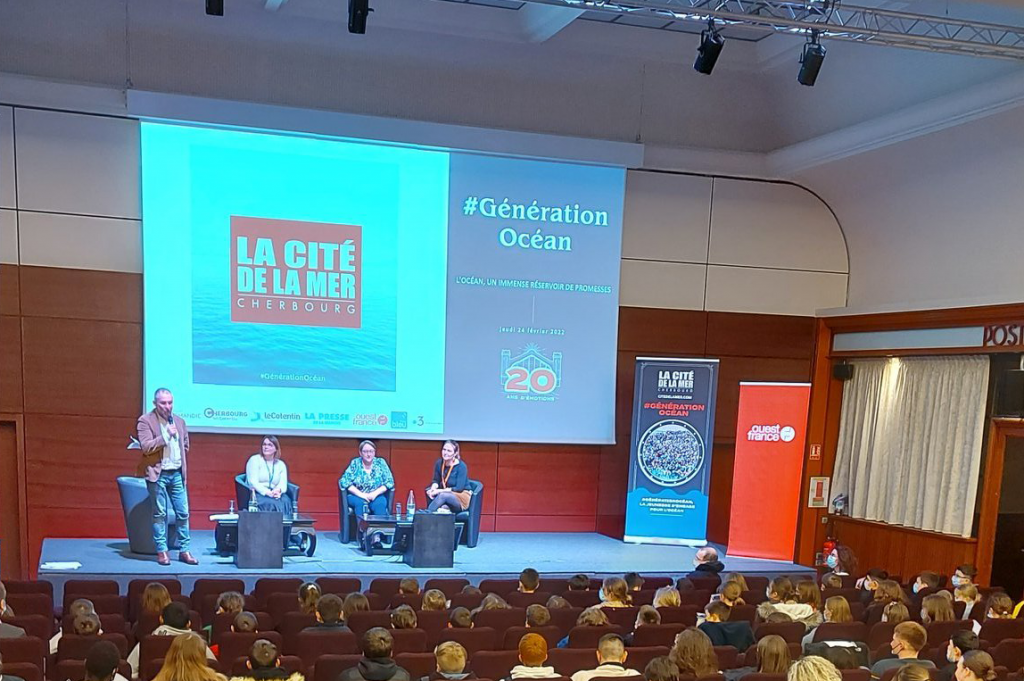 Sylvie Chopin – Innovation and Development Director of the Gilbert group – intervened on February 24 for a round table moderated by Nicolas Denoyelle from Ouest France, on the theme: "The immense ocean reservoir of promises" alongside Julie TOUROLLE, Environmental Laboratory depth Ifremer Brest and Céline LIRET, scientific director, Océanopolis.
"The 400 college students gathered in the Amphitheater were able to ask all the questions worked on in class and bounce back on the answers we gave them. The discussions were very lively and the questions were very varied. We were able, I hope, to motivate them to discover our professions and above all to make them aware of their impact on the ocean. This was the whole point of this meeting, above all educational: To arouse the interest of these children in the sea, to question them about their relationship to the Ocean and why not to encourage vocations !" – Sylvie Chopin
All the speakers were filmed in interviews by the Cité de la Mer to develop videos intended for primary schools and colleges throughout Normandy, to be used free of charge as teaching aids.
#GénérationOcéan will also continue with two other meetings in 2022 at the Cité de la Mer in Cherbourg, from May 18 to 20 with a theme around the poles and another in December with the return to Cherbourg of the Goélette de la Tara Fondation.
This theme will therefore be the common thread of the Cité de la Mer, which celebrates its 20th anniversary in 2022 in the most beautiful way, looking to the future!
Gilbert
Published on19 April 2022