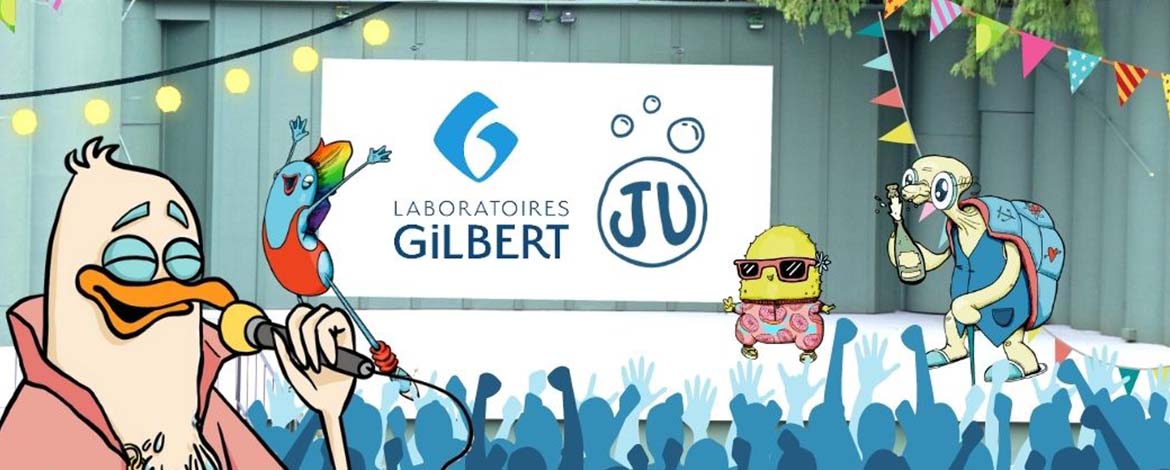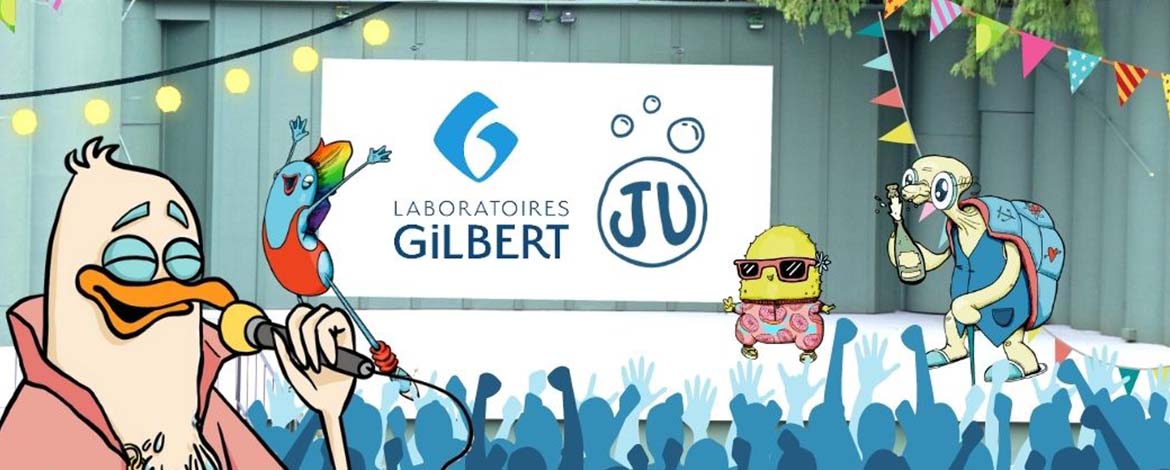 Gilbert group becomes a partner of the start-up Juliette
This Tuesday, November 9, the Gilbert group and the start-up Juliette announced that they had entered into a partnership to bring Gilbert into the capital of Juliette.
For the Group, this is a natural follow-up to the collaboration begun with the start-up in 2020 and whose project strongly reflects its values ​​and the market in which it is a leader in pharmacy.
Juliette was originally a start-up client of the Group's shaping activities for the production of its shower gel. Over time the interest for both parties to work more closely together became clear. For the start-up, which has announced that it has raised 2 million euros in total, it is a question of being able to rely on a responsible and local industrialist in order to be able to continue to grow while remaining consistent with its initial concept.
What is Juliette?
Launched in December 2020 by Karline and Baptiste Hamain, Juliette has helps families make their homes healthier and more planet-friendly. Its first product, JU – a healthy, refillable and ecological powder shower gel – illustrates this ambition. Unveiled first on social networks and then during a pre-order phase at the end of June, it invites families to design their product from a refill delivered to their home (by subscription or on demand) and tap water, in a safety glass bottle.
In a few weeks, Juliette is:
⛵ 50,000 people who follow his adventures on social networks
💌 25,000 reviews received to help it co-construct its Adult Hygiene, Kids & Home products.
🚿 15,000 bottles of shower gel that won't end up in the trash (nor in the oceans).
Its purpose: less plastic and less CO2 impact
Indeed, through her approach, Juliette intends in particular to contribute to the reduction of plastic consumption and limit the carbon impact. With JU, the brand's pioneer product, the powder format is both more ecological and healthier. It has the advantage of being lighter and less bulky, which reduces the C02 impact related to the volumes transported. Two months after the pre-launch, more than 10,000 bottles of safety glass shower gel have been ordered, that's as much plastic that will not end up in the trash or in the oceans. The goal of the start-up is set at 100,000 bottles ordered by the end of the year.
Finally, it is always in this logic of minimizing the environmental impact of her activity that Juliette has had her shower gels produced and shipped from our factories located in France, and more particularly in Normandy.
A Norman synergy as virtuous as it is ambitious

"We want to have a strong and immediate impact on the way we consume in the home. This merger will allow us to accelerate our industrial development and also to deploy in the physical sales networks much more quickly. The Gilbert laboratories are leaders in France on these subjects."
Karline Hamain – CEO Juliette
The rapprochement between the two companies was naturally based on shared ecological values ​​and is part of the Gilbert group's CSR approach.
Thanks to this first fundraising and the support of the Group, Juliette intends to :
– expand its bathroom range with new references, unveiled by the end of 2021
– develop new ranges to eventually cover a large part of the rooms in the house and meet the needs of those who live there, young and old
– make its products even more accessible – now available online – through physical distribution, particularly in pharmacies in the coming months
"We have been quite impressed with the work done by the Juliette team over the past few months. This investment is in line with our CSR strategy. We will help them take the ONVB (Omnichannel-Native Vertical Brand) shift by supporting them on the industrial level and on the development of the sales network."
Cédric Batteur – CEO of groupe Gilbert
To learn more about Juliette, visit their website and follow them on social media :
website : https://www.juliette.com
FaceBook : https://www.facebook.com/juliette.bubble
Instagram : https://www.instagram.com/juliette.bubble
YouTube : https://www.youtube.com/channel/UC_Hq03pfcwFwaKjDqM66fnw/featured
LinkedIn : https://www.linkedin.com/company/juliette1
Gilbert
Published on31 January 2022